Online Bachelor Of Commerce (B.Com)
In today's fast-paced digital era, the demand for skilled commerce professionals is soaring, making the pursuit of an online Distance Bachelor of Commerce a highly lucrative option. Whether you're a recent high school graduate or a working professional seeking to upskill, an Online B.Com in India can be your ticket to success. An online B.Com program not only equips students with comprehensive knowledge in business and finance but also provides the flexibility to balance their studies with other commitments. Distance online BCom degree program equips students with a strong foundation in commerce, finance, economics, accounting, and business management.
Advantages of Online B.Com Course
Flexibility and Convenience
One of the key advantages of pursuing an Online B.Com is the flexibility it offers. These programs are designed to accommodate the busy schedules of working professionals and those with other commitments. With the freedom to study at your own pace and from the comfort of your home, you can strike a perfect balance between work, personal life, and education.
Diverse Specializations
Online B.Com programs often come with a wide range of specializations to choose from. Whether it's accounting, finance, marketing, taxation, or e-commerce, you can tailor your degree to align with your specific interests and career goals. This specialization helps you gain in-depth knowledge and expertise in your chosen domain, making you stand out in the job market.
Industry-Relevant Curriculum
The curriculum of Online B.Com programs is designed to keep pace with the rapidly changing business landscape. It incorporates the latest industry trends, best practices, and emerging technologies, ensuring that you gain relevant knowledge and skills that are in high demand across industries.
Cost-Effective
Compared to traditional on-campus programs, Online B.Com degrees often offer cost-effective alternatives. The absence of commuting expenses and on-campus accommodation makes pursuing an online degree more affordable, allowing you to invest your savings in other areas of personal or professional development.
Enhancing Career Opportunities
With the rapid digitization of businesses, employers are seeking commerce graduates who possess a strong foundation in both traditional commerce principles and modern digital practices. An online B.Com degree equips students with these essential skills, making them highly desirable candidates in the job market. Graduates can explore diverse career opportunities in fields like finance, banking, accounting, marketing, consulting, and more. Furthermore, those with an entrepreneurial inclination can use their knowledge to start their own ventures and become self-employed.
Accounting and Finance
B.Com graduates can pursue careers in accounting, financial analysis, auditing, tax planning, and financial management. They can work in accounting firms, financial institutions, banks, and corporate finance departments.
Banking and Insurance
Many B.Com graduates find opportunities in the banking and insurance sectors. They can work as bank officers, loan officers, insurance agents, or financial advisors.
Corporate Jobs
B.Com graduates can secure positions in various corporate sectors as business analysts, operations managers, supply chain managers, human resource managers, marketing executives, and sales representatives.
Government Jobs
Government organizations at the state and central levels often have job openings for BCom graduates in roles such as tax officers, accountants, clerks, and finance officers
Chartered Accountancy (CA) and Company Secretary (CS)
Many B.Com graduates opt for further professional courses like CA or CS to enhance their career prospects and gain a deeper understanding of financial and legal aspects.
Pursuing an online Bachelor of Commerce is an excellent choice for individuals seeking a well-rounded education in commerce with the convenience of distance learning. From enhancing employability to opening doors to diverse career pathways, an online B.Com degree is a stepping stone to success in the ever-evolving business landscape. As digital education continues to advance, prospective students should seize this opportunity to acquire a comprehensive skill set and embark on a rewarding journey in the world of commerce.
Don't wait any longer; take the first step towards your dreams today!
SUBMIT YOUR QUERY
Accreditation & Approvals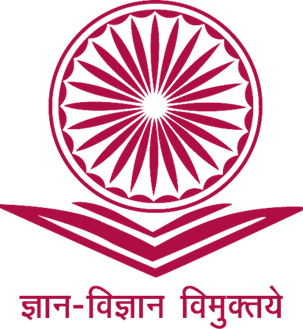 UGC-DEB
Distance Education Bureau A Bureau of University of Grant Commission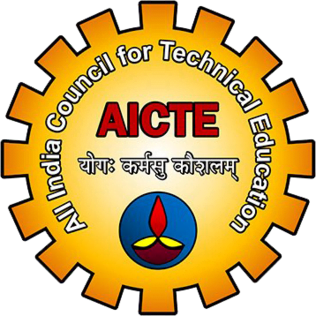 AICTE
All India Council For Technical Education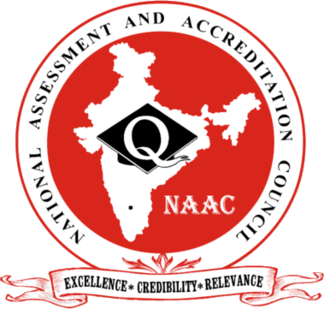 NAAC
National Assessment And Accreditation Council

AIU
Association of Indian Universities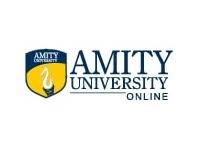 Amity University
is India's first university recognized by UGC to offer Online Degree programs. The university holds A+ accreditation from the NAAC.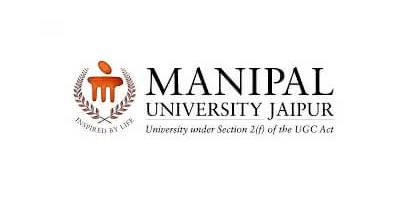 Manipal University
is a state private university. The university is approved by the UGC and accredited A+ grade by NAAC with a CGPA of 3.25. The university offers a flexible learning platform to its students.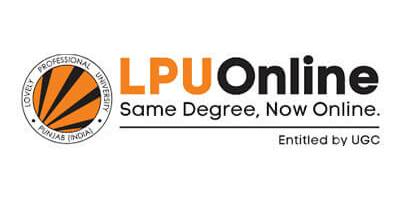 Lovely Professional University
is one of the most famous private universities situated in Jalandhar. The university has gained recognition from several accreditation councils like UGC, AIU, NCTE, AICTE.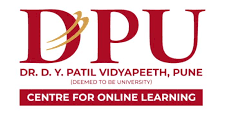 D.Y Patil University
Has 34 years of excellence in Education & is ranked at 41st position in University Category India by NIRF & has received A++ grade from the NAAC.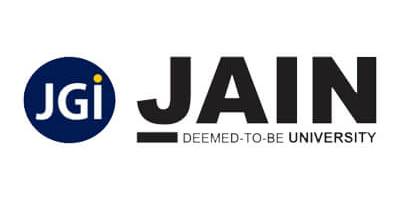 Jain University
Has received A++ grades from the NAAC and is ranked 85 by NIRF. The university believes in providing quality education to their students.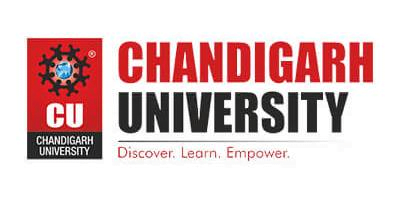 Chandigarh University
Is a leading University offering its students a unique amalgamation of professional and academic excellence. The University has been accredited with the prestigious A+ grade by the NAAC.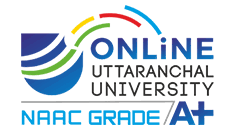 Uttaranchal University
Has been recognized by UGC under section 2(f) & 12 (B) of the UGC Act, 1956 & other statutory bodies of the State & Nation.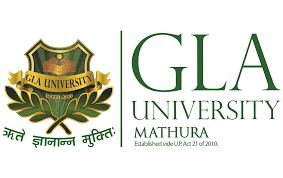 GLA University
was established in 1991 with a vision to provide quality education to the people. GLA is India's 12th Private University to receive 12B status.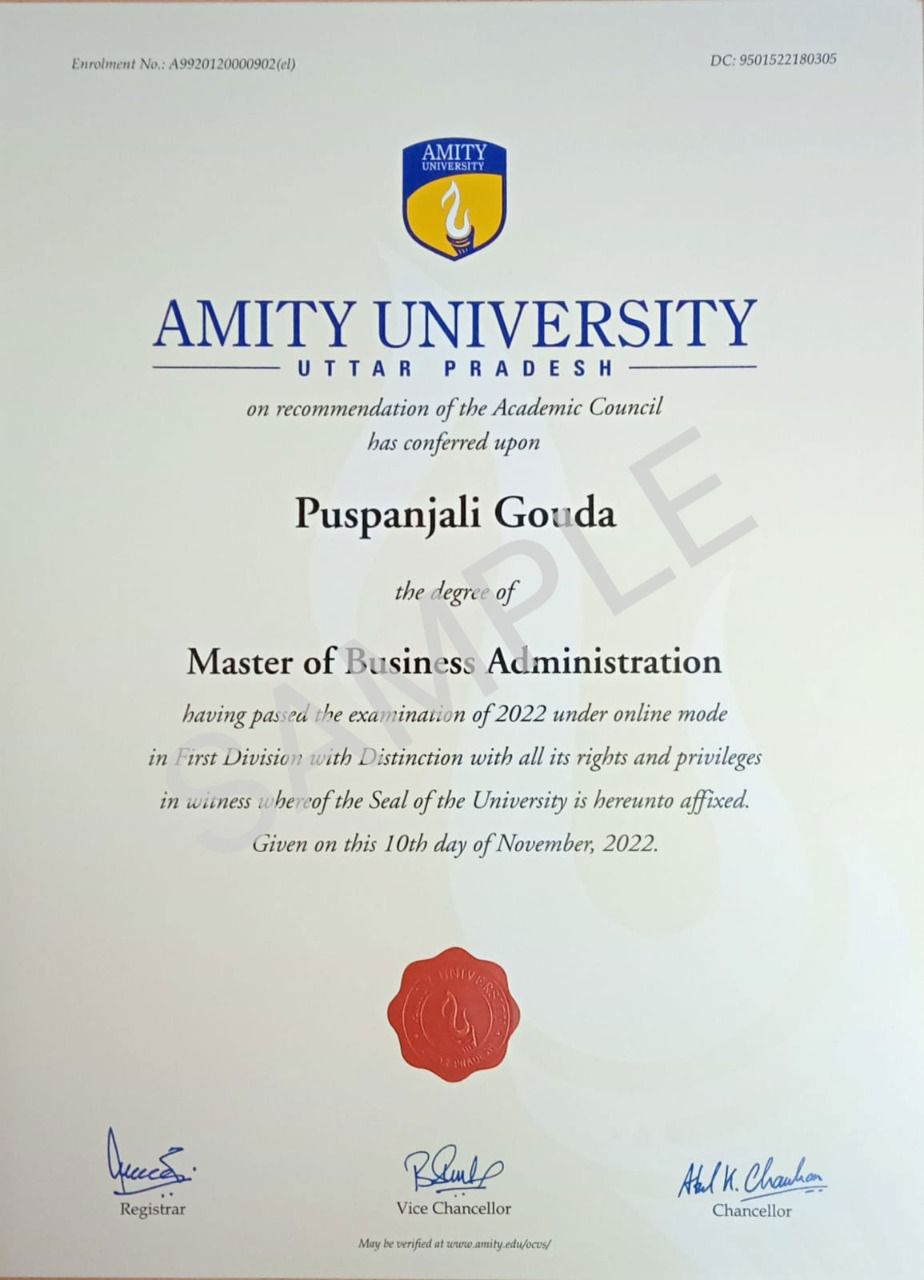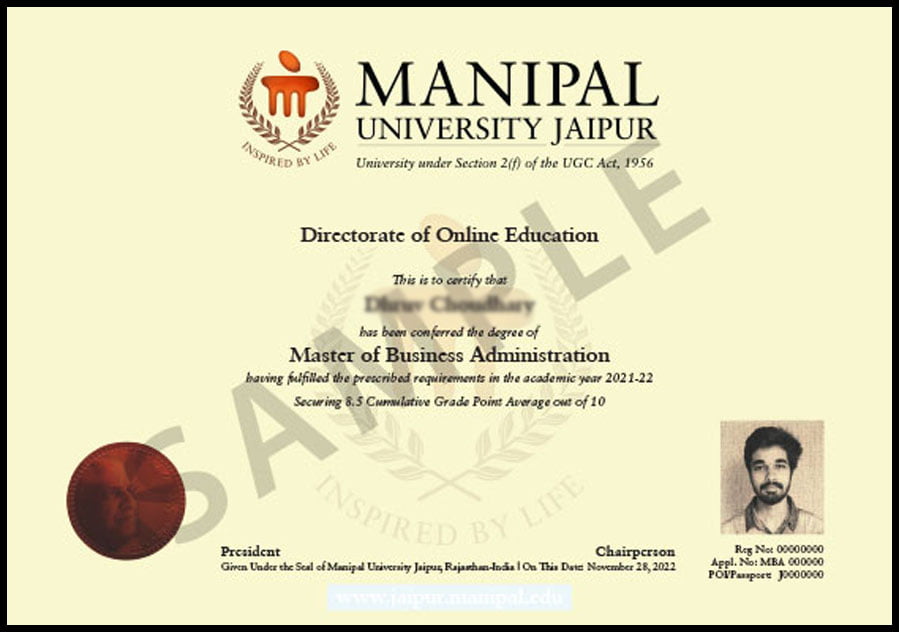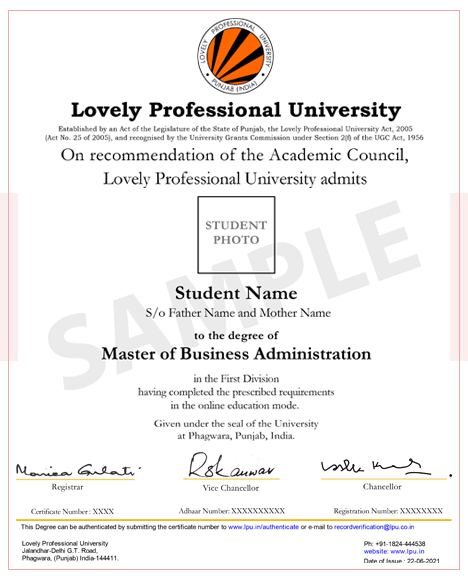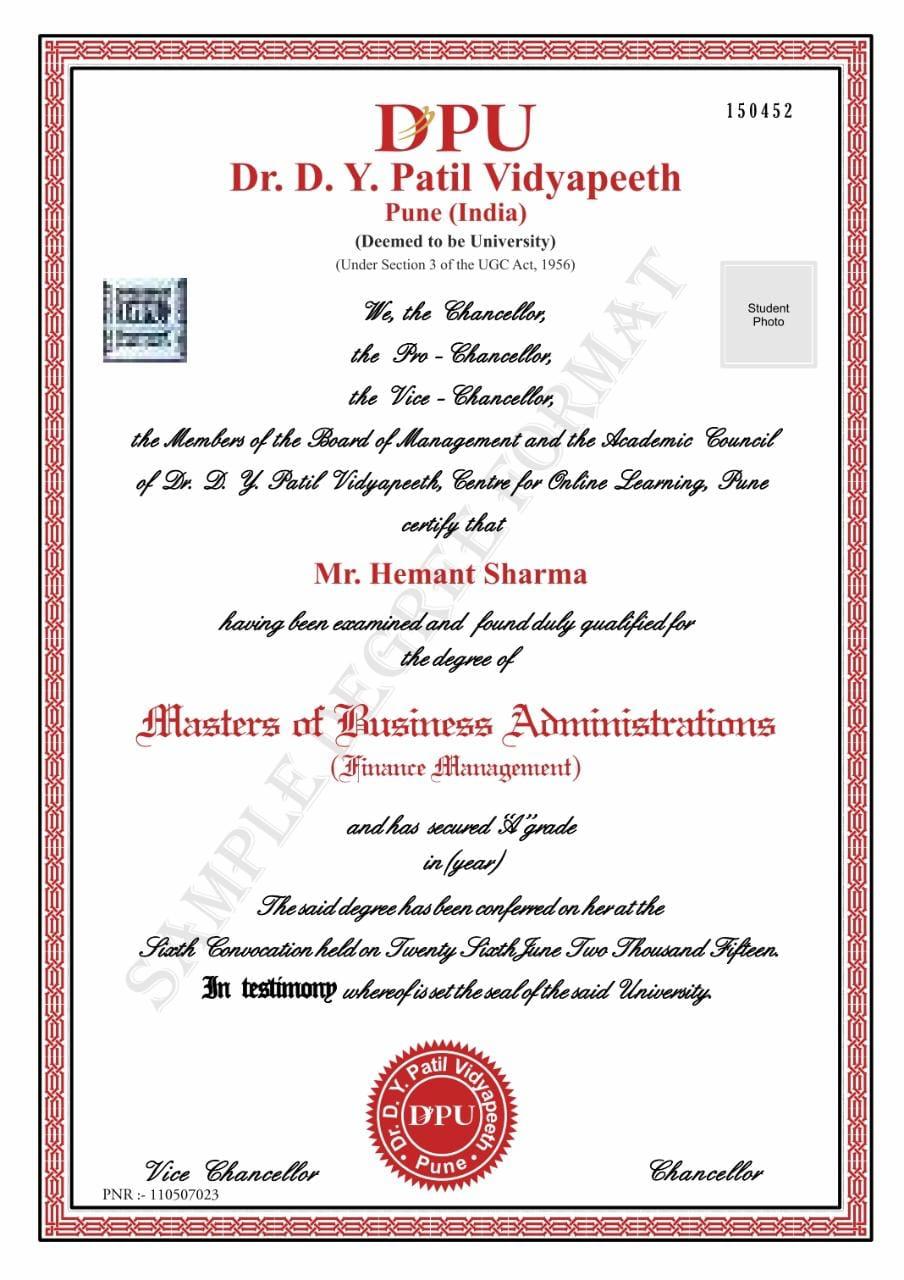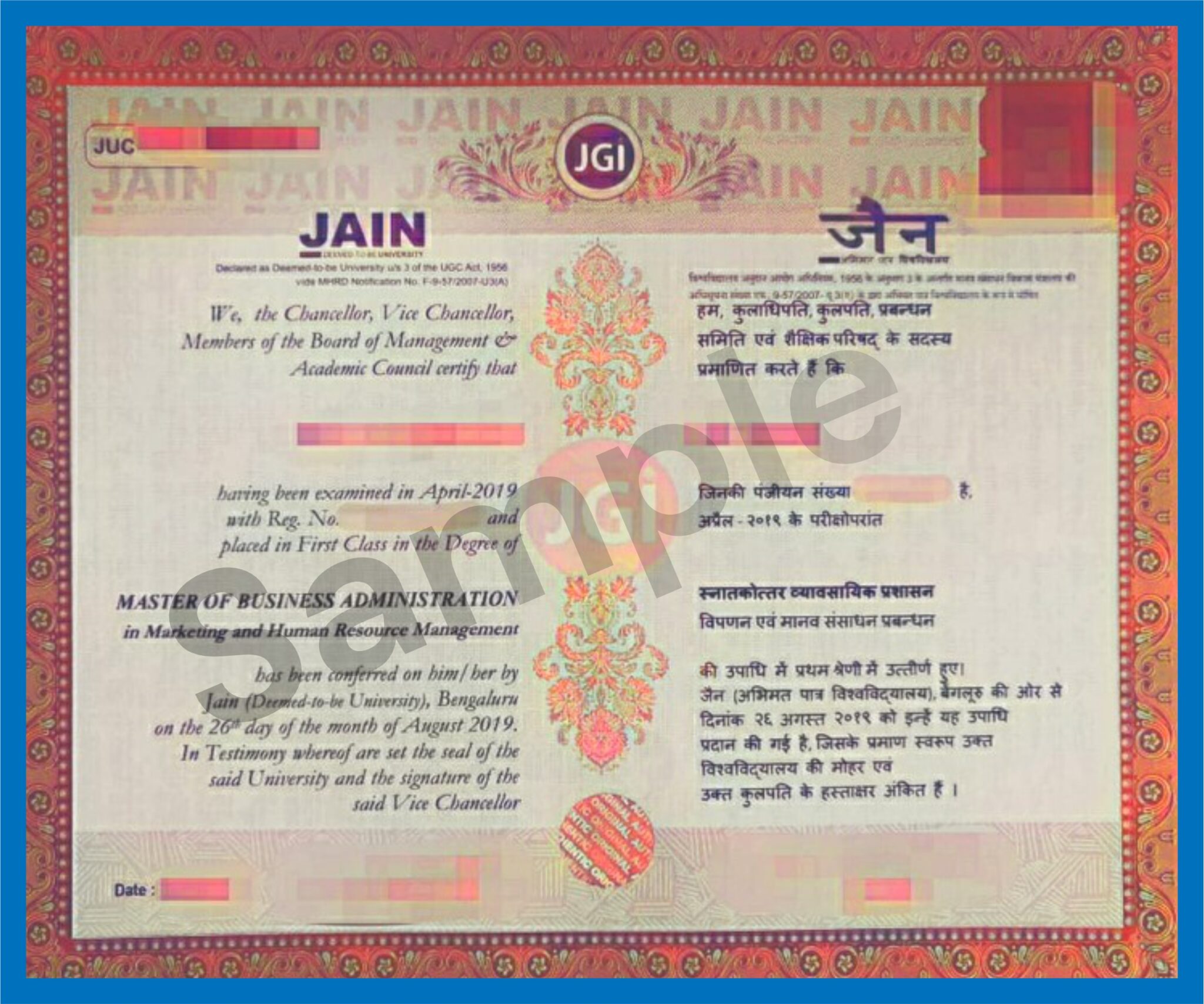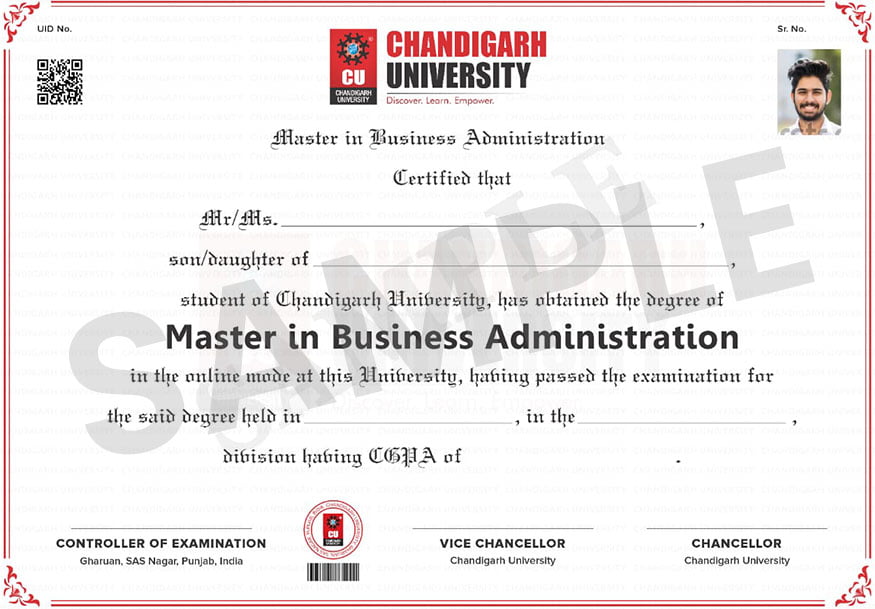 Chandighar University
Specimen of Fianl Degree