Distance/Online Bachelor Of Arts (BA)
In recent times, the demand for flexible education options has surged, leading to an increasing popularity of distance/online learning programs. Among the diverse array of distance education options available, pursuing an distance/online Bachelor of Arts (B.A.) degree from a reputable institution in India has emerged as an excellent choice for aspiring learners. Distance Bachelor of Arts (BA) programs in India have emerged as a viable option for individuals seeking a comprehensive education while balancing work, family, and personal commitments
Advantages of Distance/Online Bachelor of Arts (BA) Course
Flexibility and Convenience
Distance/Online B.A. programs offer unparalleled flexibility, allowing students to customize their study schedules to match personal and professional commitments. Whether you are a working professional, a parent, or someone looking for a more personalized learning environment, a distance/online B.A. program enables you to study at your own pace from the comfort of your home.
Diverse Range of Specializations
Indian institutions offering distance/online B.A. programs provide a wide range of specializations to choose from, such as literature, history, sociology, psychology, political science, and more. This diversity enables students to align their interests with a particular field of study and pursue their passion.
Cost-Effective
Pursuing a traditional on-campus B.A. program can be expensive, with costs related to accommodation, commuting, and other expenses. Distance/Online B.A. courses, on the other hand, are more cost- effective as they eliminate the need for relocation and provide affordable course fees.
No Geographic Constraints
Unlike conventional on-campus programs, distance B.A. courses break down geographic barriers, allowing students from all corners of India to access quality education from reputed universities and colleges.
Higher Education Pursuits
A distance B.A. degree serves as an excellent stepping stone for further studies, enabling students to pursue postgraduate courses like Master of Arts (M.A.) or specialized degrees in related fields. Advanced degrees can significantly enhance job prospects and open doors to various research and academic opportunities.
Employment Prospects
A Distance BA degree equips graduates with critical thinking, communication, and analytical skills, which are highly valued by employers across various industries. Graduates can pursue diverse career paths, such as journalism, content writing, teaching, social work, administration, and more. Additionally, this degree serves as a foundation for further studies in fields like law, management, and public administration.
Distance/Online Bachelor of Arts programs in India present an excellent opportunity for individuals looking to attain a flexible and recognized degree while balancing other commitments. By choosing an accredited institution and specializing in a field of interest, students can embark on a fulfilling journey of learning and position themselves for a successful career in diverse industries. Whether you aspire to upskill, make a career change, or broaden your horizons, an distance/online B.A. program can be the gateway to unlocking new dimensions of knowledge and personal growth. Embrace the convenience of online education and unlock your potential with a Distance/Online Bachelor of Arts program in India.
SUBMIT YOUR QUERY
Accreditation & Approvals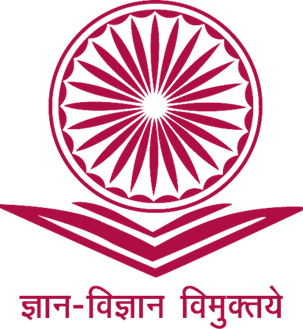 UGC-DEB
Distance Education Bureau A Bureau of University of Grant Commission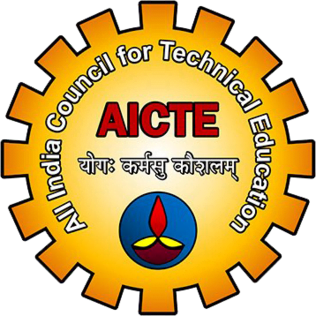 AICTE
All India Council For Technical Education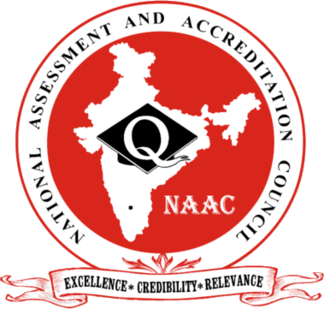 NAAC
National Assessment And Accreditation Council

AIU
Association of Indian Universities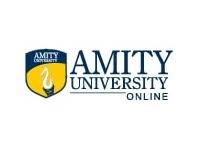 Amity University
is India's first university recognized by UGC to offer Online Degree programs. The university holds A+ accreditation from the NAAC.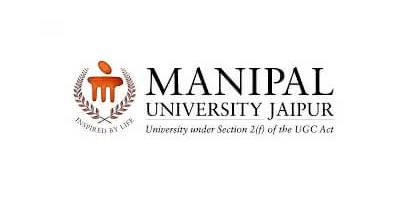 Manipal University
is a state private university. The university is approved by the UGC and accredited A+ grade by NAAC with a CGPA of 3.25. The university offers a flexible learning platform to its students.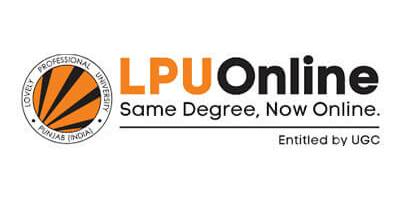 Lovely Professional University
is one of the most famous private universities situated in Jalandhar. The university has gained recognition from several accreditation councils like UGC, AIU, NCTE, AICTE.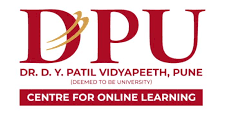 D.Y Patil University
Has 34 years of excellence in Education & is ranked at 41st position in University Category India by NIRF & has received A++ grade from the NAAC.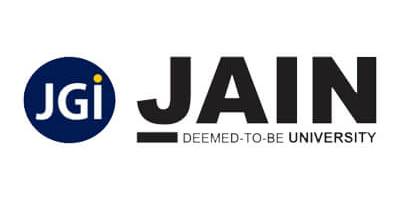 Jain University
Has received A++ grades from the NAAC and is ranked 85 by NIRF. The university believes in providing quality education to their students.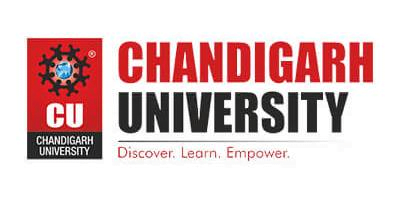 Chandigarh University
Is a leading University offering its students a unique amalgamation of professional and academic excellence. The University has been accredited with the prestigious A+ grade by the NAAC.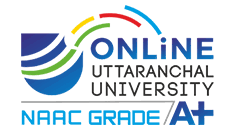 Uttaranchal University
Has been recognized by UGC under section 2(f) & 12 (B) of the UGC Act, 1956 & other statutory bodies of the State & Nation.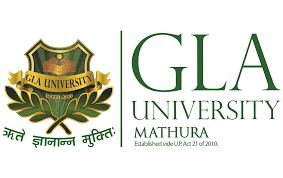 GLA University
was established in 1991 with a vision to provide quality education to the people. GLA is India's 12th Private University to receive 12B status.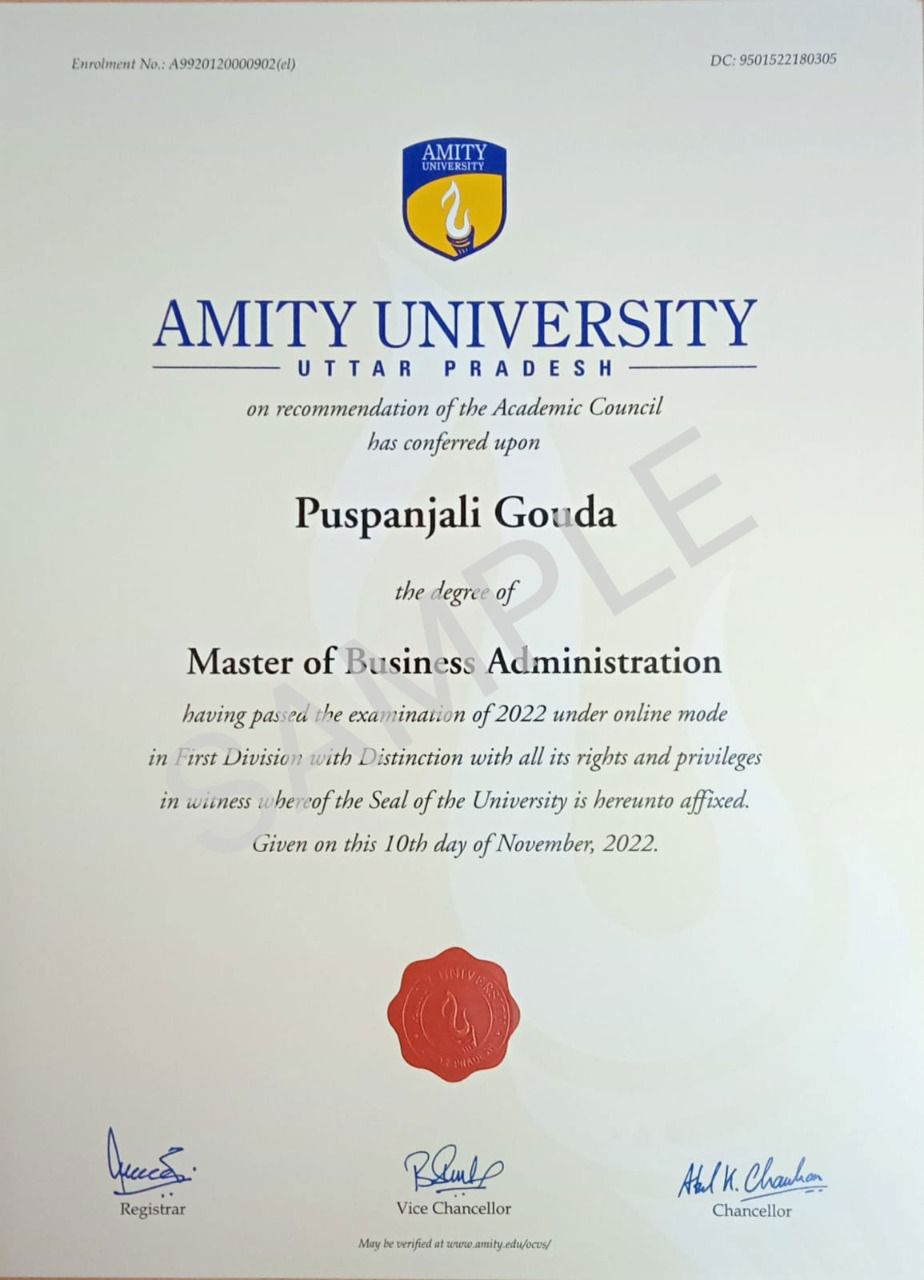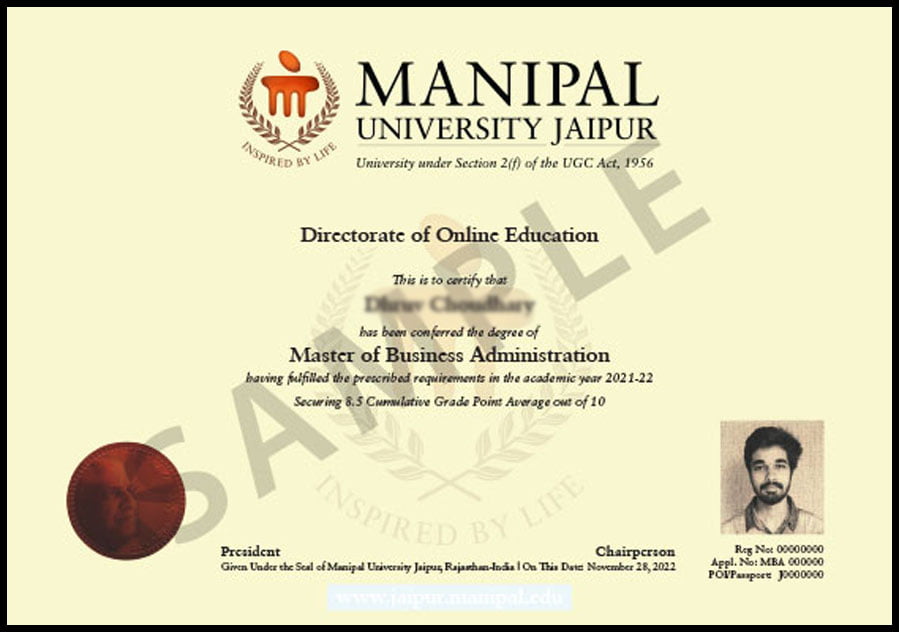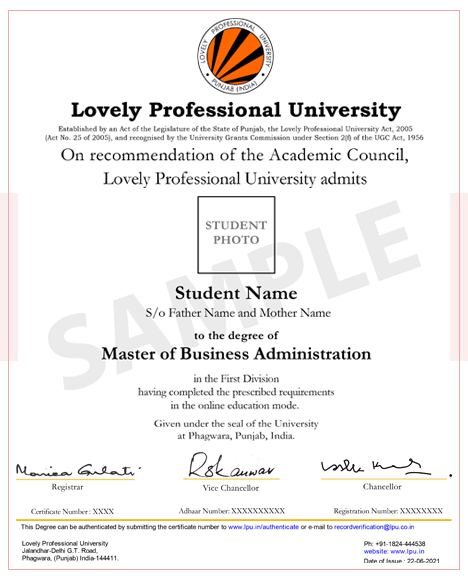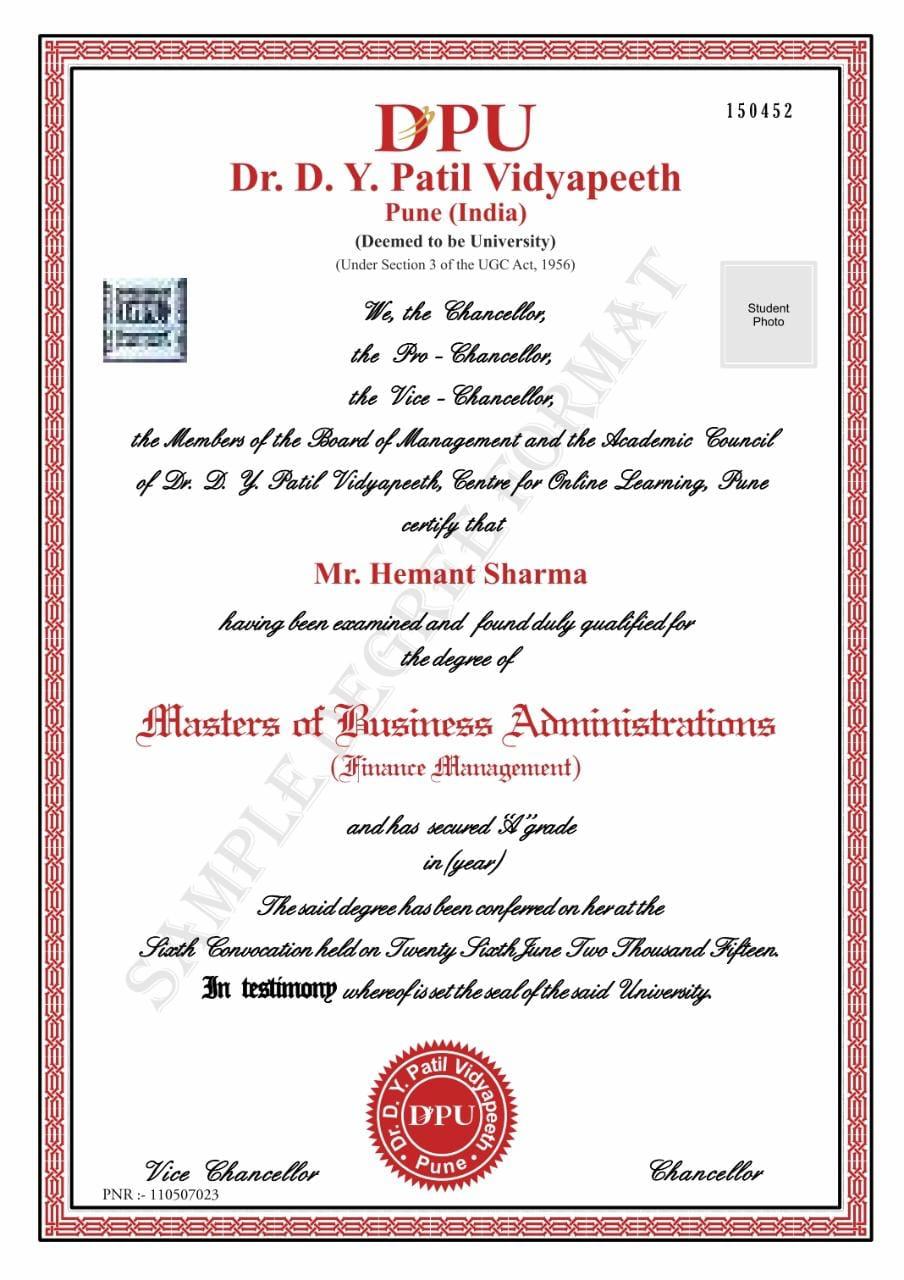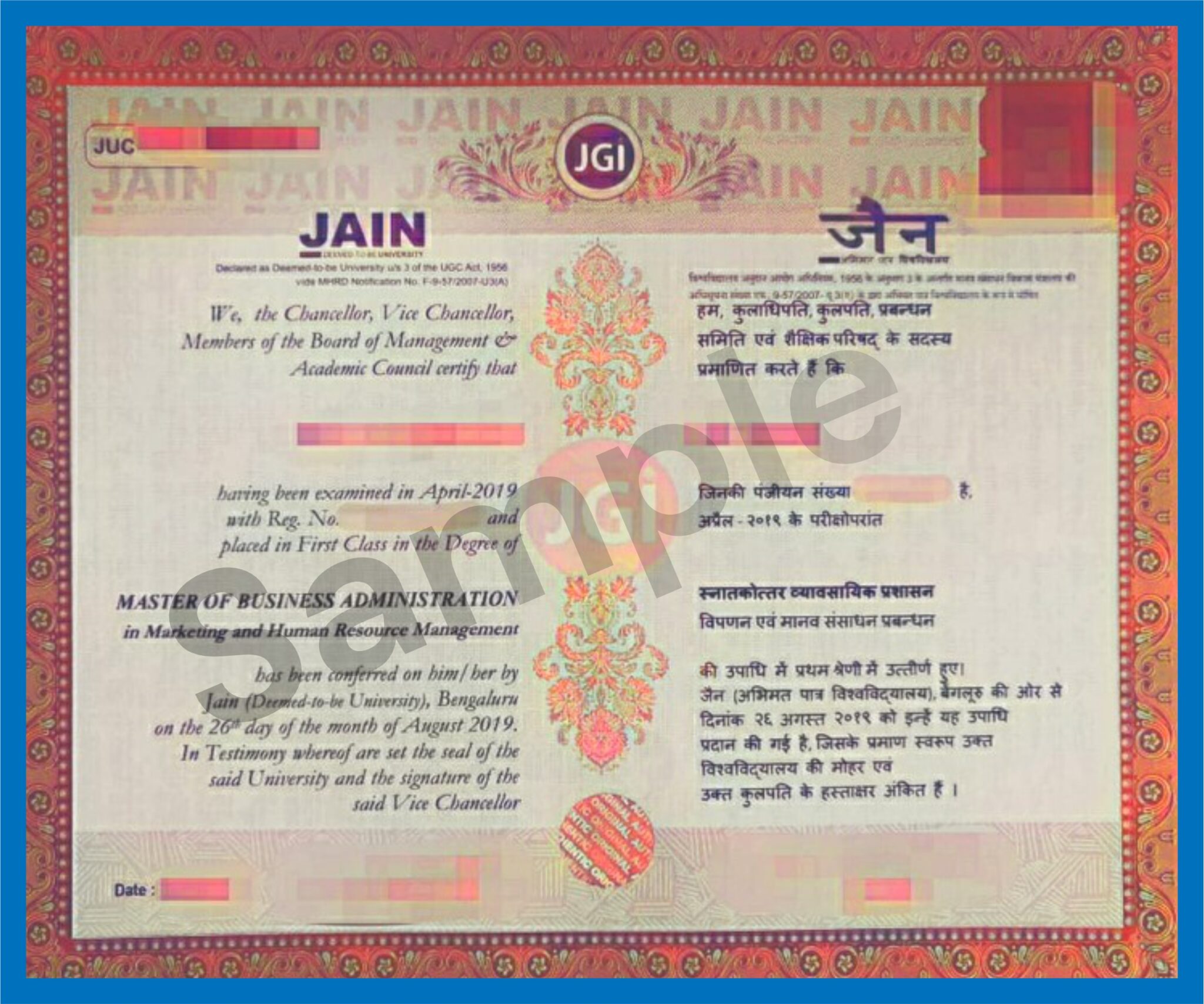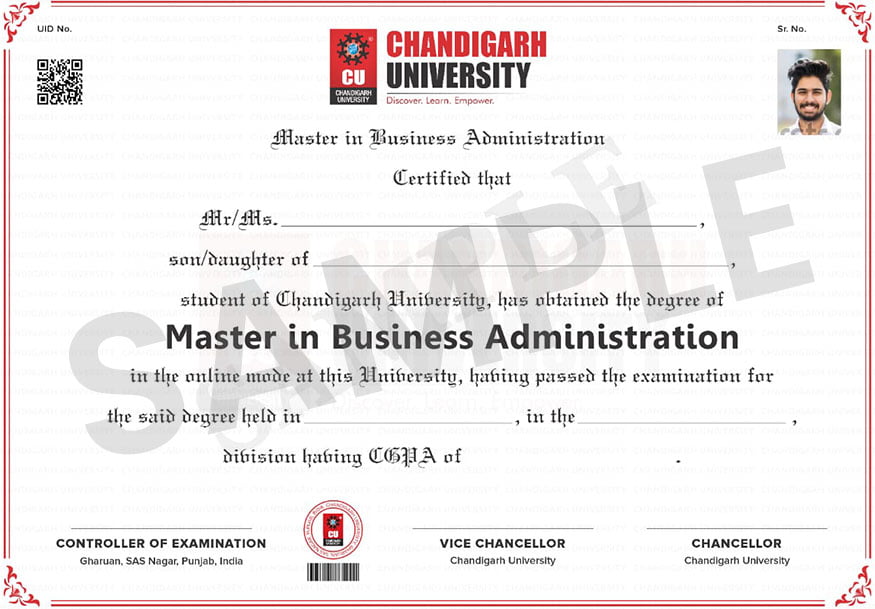 Chandighar University
Specimen of Fianl Degree