Online BBA - 3 Year Degree Course
Distance Bachelor's of Business Administration Specialization List :
Banking Management
Business Analytics
Digital Marketing
E-Commerce
Finance Management
General Management
Health Care & Hospital

 

Management
Hotel & Hospitality Management
Human Resource Management
Information Technology
International Business Management
Marketing Management
Production & Operations Management
Project Management
Supply Chain Management
Fees Starting at 20000/- Up to 45000/- Per Year
Eligibility - 12th or Equivalent
Online BBA Course
Are you looking to advance your career in the field of business administration without sacrificing your current commitments? An Online Distance Bachelor's of Business Administration (BBA) course might be
the perfect solution for you. This comprehensive program allows you to gain valuable business skills and knowledge, all while maintaining the flexibility to study at your own pace from the comfort of your home or office. Earning an online distance BBA degree from a recognized institution holds the same value as a traditional on-campus degree. The corporate world today acknowledges the significance of distance education and the practical skills gained through online learning.
Advantages of Online BBA Course
Flexibility
The online distance BBA course offers unparalleled flexibility, enabling you to study at any time and from anywhere. You can balance your studies with your professional or personal commitments, making it an ideal option for working professionals and busy individuals.
Cost-Effectiveness
Pursuing an online BBA course can be more cost-effective than traditional on-campus programs. You save on commuting, accommodation, and other related expenses, making it an affordable choice.
Customized Learning
Online distance BBA programs often allow you to tailor your learning experience to align with your interests and career goals. This customization can help you acquire specialized skills that are relevant to your specific career path.
Access to High-Quality Education
Several reputed universities and institutions in India offer online BBA courses with the same curriculum and faculty as their on-campus programs. You get access to top-notch education from industry experts.
Career Prospects
Upon successful completion of the online distance BBA course, you open the door to numerous career
opportunities in various industries. Graduates often find roles in:
a) Business Management
b) Marketing and Sales
c) Human Resources
d) Financial Services
e) Retail Management
f) Entrepreneurship
With a BBA degree, you will possess the knowledge and skills required to excel in diverse business
environments, making you a valuable asset to employers.
An online distance Bachelor of Business Administration (BBA) course is a gateway to a successful career in the business world. The flexibility, cost-effectiveness, and diverse specializations make it an attractive option for ambitious individuals seeking quality education. Embrace the flexibility and convenience of an Online Distance Bachelor of Business Administration (BBA) course to take your career to new heights. This modern approach to education allows you to gain a comprehensive business education while maintaining your existing commitments. Whether you are a working professional or a student seeking a flexible learning option, an online BBA course equips you with the skills and knowledge to thrive in the dynamic world of business. Enroll in a recognized program today and embark on your journey towards a successful and rewarding career in business administration.
SUBMIT YOUR QUERY
Accreditation & Approvals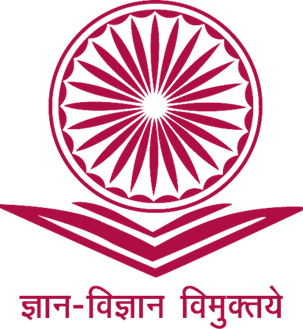 UGC-DEB
Distance Education Bureau A Bureau of University of Grant Commission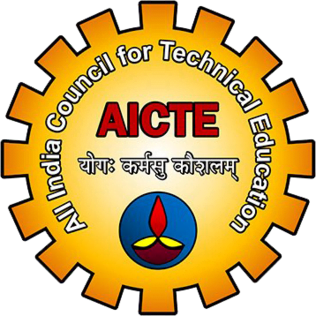 AICTE
All India Council For Technical Education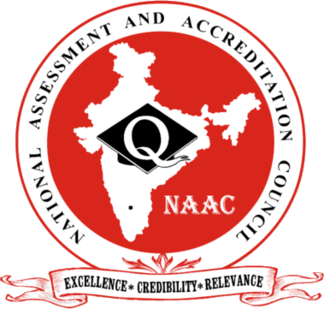 NAAC
National Assessment And Accreditation Council

AIU
Association of Indian Universities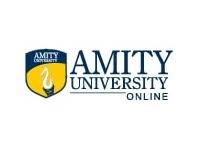 Amity University
is India's first university recognized by UGC to offer Online Degree programs. The university holds A+ accreditation from the NAAC.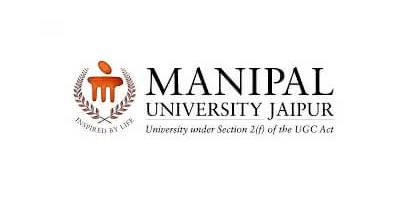 Manipal University
is a state private university. The university is approved by the UGC and accredited A+ grade by NAAC with a CGPA of 3.25. The university offers a flexible learning platform to its students.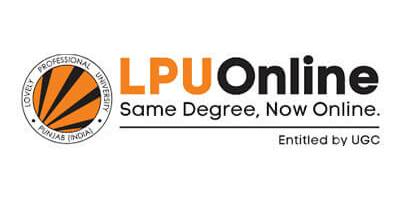 Lovely Professional University
is one of the most famous private universities situated in Jalandhar. The university has gained recognition from several accreditation councils like UGC, AIU, NCTE, AICTE.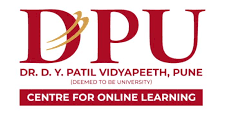 D.Y Patil University
Has 34 years of excellence in Education & is ranked at 41st position in University Category India by NIRF & has received A++ grade from the NAAC.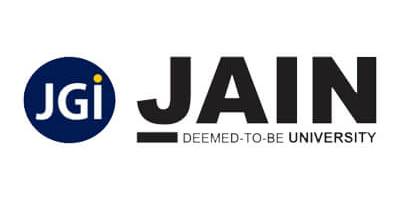 Jain University
Has received A++ grades from the NAAC and is ranked 85 by NIRF. The university believes in providing quality education to their students.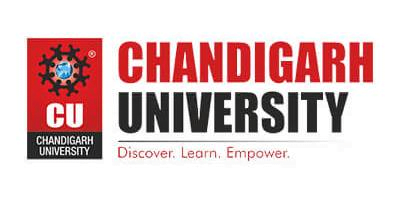 Chandigarh University
Is a leading University offering its students a unique amalgamation of professional and academic excellence. The University has been accredited with the prestigious A+ grade by the NAAC.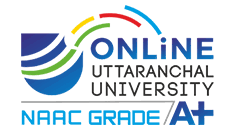 Uttaranchal University
Has been recognized by UGC under section 2(f) & 12 (B) of the UGC Act, 1956 & other statutory bodies of the State & Nation.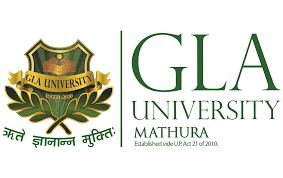 GLA University
was established in 1991 with a vision to provide quality education to the people. GLA is India's 12th Private University to receive 12B status.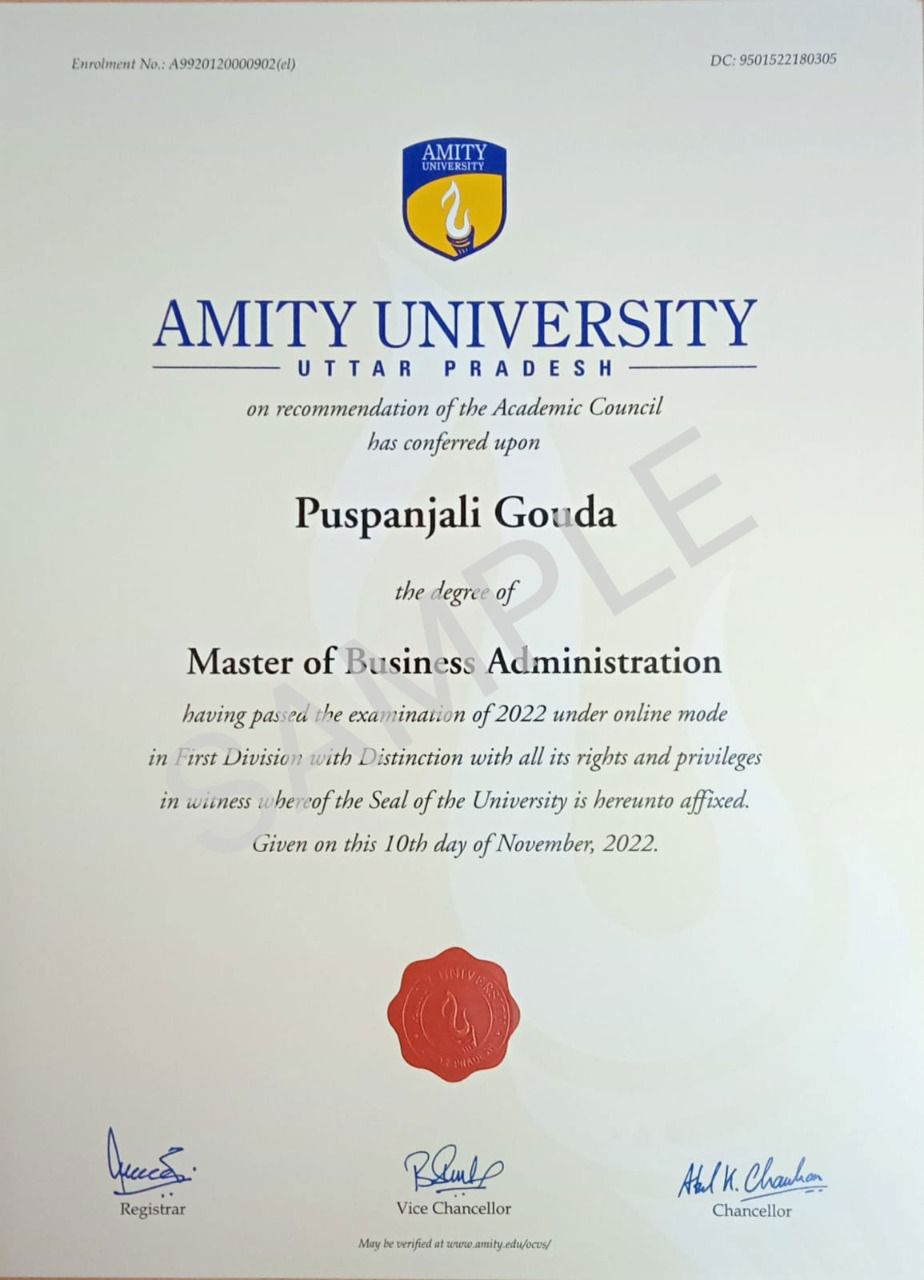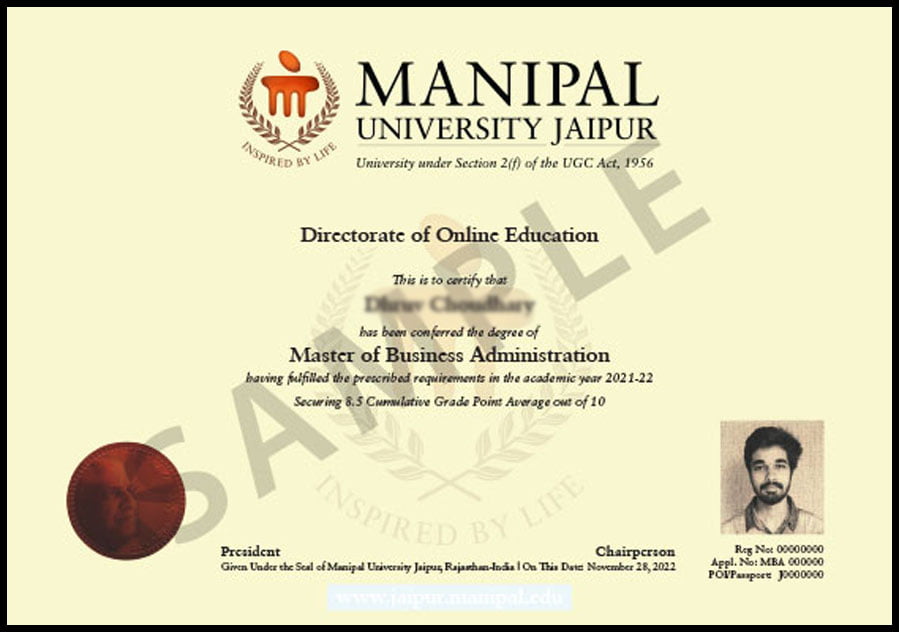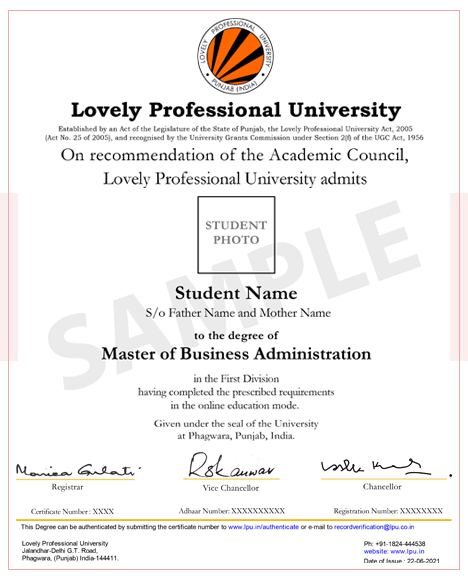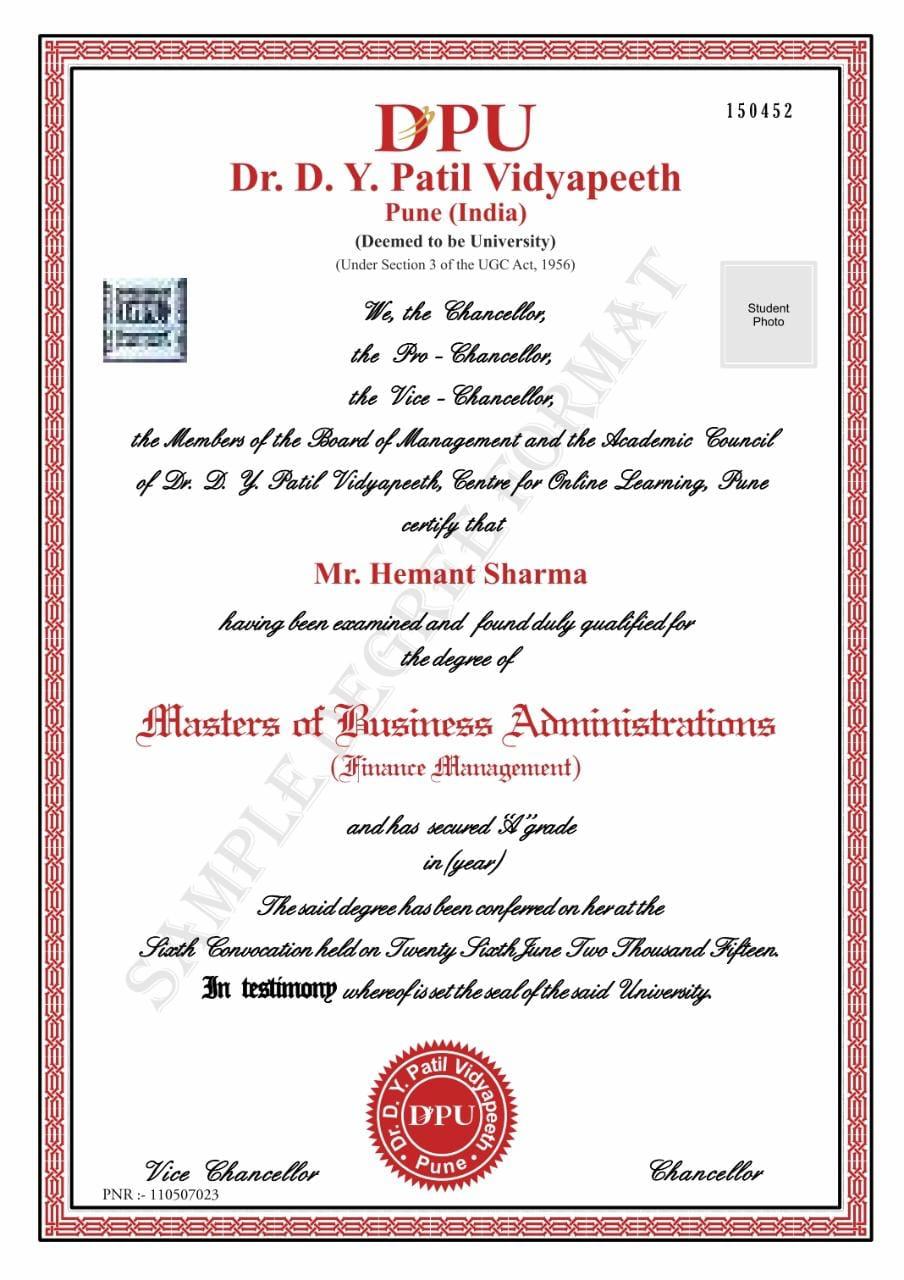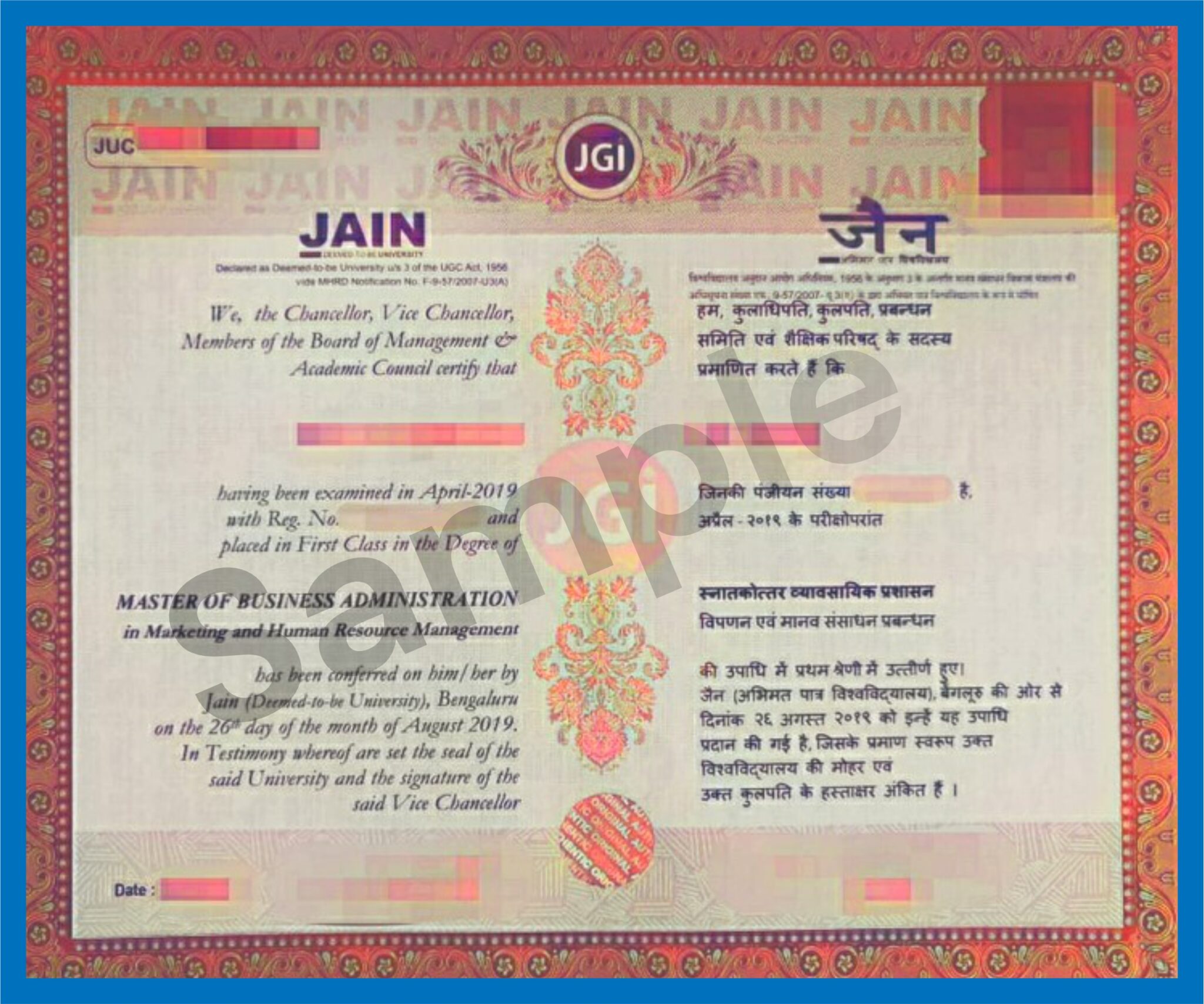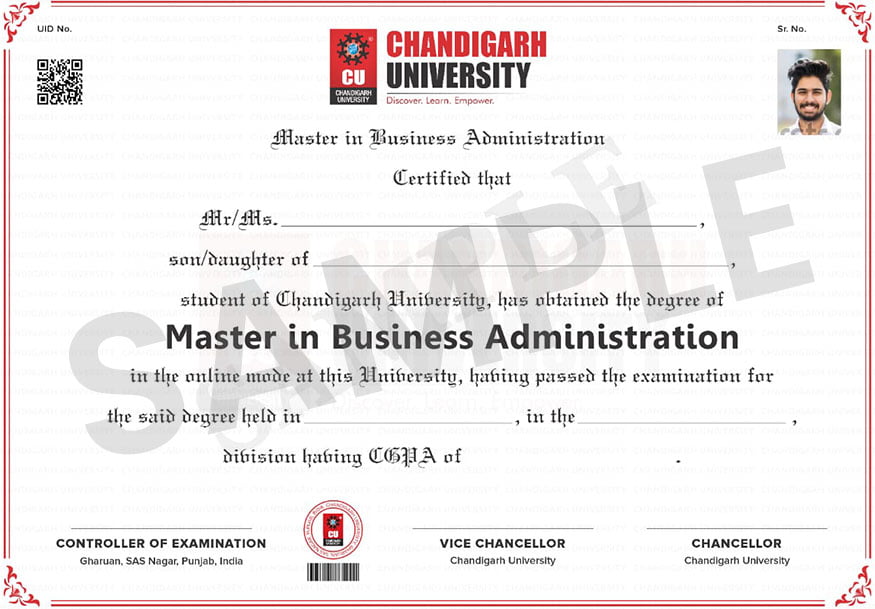 Chandighar University
Specimen of Fianl Degree