Online Bachelor of Computer Application (BCA)
In today's technology-driven world, a Bachelor of Computer Applications (BCA) course in India has emerged as a pivotal academic choice for students aspiring to excel in the realm of IT and computer science. With the ever-growing demand for skilled professionals in the digital landscape, a BCA course equips students with the essential knowledge and practical skills required to navigate the complex world of technology. With a focus on computer science fundamentals and practical skills, BCA programs offered by renowned universities across India are designed to equip students with the knowledge and expertise needed to excel in today's technological landscape.
Advantages of Online BCA Course
Gateway to Postgraduate Studies
A BCA degree can serve as a foundation for pursuing postgraduate studies in computer science or related fields.
Practical Exposure
Hands-on projects, internships, and practical training are integral parts of the curriculum, giving students real-world experience.
Versatile Career Paths
Graduates of BCA programs have a plethora of career opportunities, ranging from software development and web design to data analysis and cybersecurity.
Cost-Effective
Compared to other IT-related degrees, BCA courses often offer a more cost-effective way to enter the tech industry.
Lucrative Salaries
The tech industry offers competitive salaries, and BCA graduates often enjoy attractive remuneration packages due to their specialized skill set.
Software Development
BCA graduates can become adept software developers, creating innovative applications and solutions for various platforms.
Data Analyst
Analyzing and interpreting data to drive informed business decisions is another promising avenue for BCA graduates.
Web Designer/Developer
With skills in web technologies, BCA graduates can design and develop user-friendly and visually appealing websites.
Database Administrator
BCA courses also prepare students for roles as database administrators, managing and securing crucial data for organizations.
IT Consultant
BCA professionals can offer consulting services to help businesses optimize their IT infrastructure and systems.
Embarking on a BCA course in India is a strategic move for individuals aiming to carve a successful career path in the IT sector. With a curriculum that strikes a balance between theory and practice, graduates are equipped with the necessary skills to thrive in the ever-evolving digital landscape. As the demand for IT professionals continues to surge, a BCA degree stands as a beacon of opportunity, promising a bright and fulfilling future in the world of technology.
SUBMIT YOUR QUERY
Accreditation & Approvals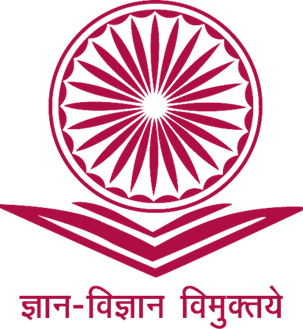 UGC-DEB
Distance Education Bureau A Bureau of University of Grant Commission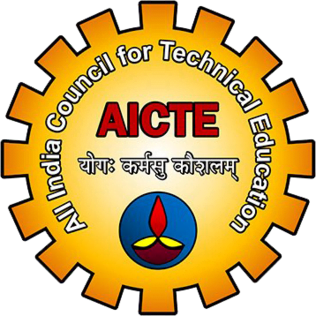 AICTE
All India Council For Technical Education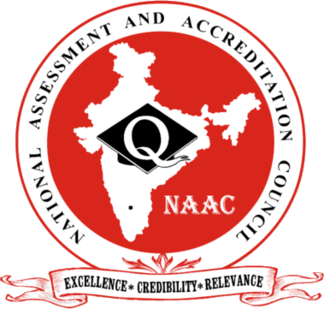 NAAC
National Assessment And Accreditation Council

AIU
Association of Indian Universities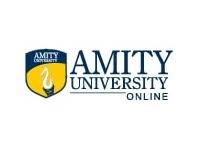 Amity University
is India's first university recognized by UGC to offer Online Degree programs. The university holds A+ accreditation from the NAAC.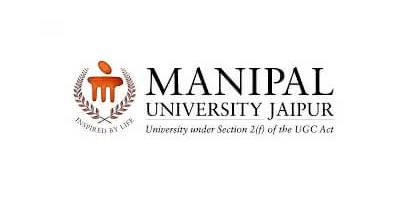 Manipal University
is a state private university. The university is approved by the UGC and accredited A+ grade by NAAC with a CGPA of 3.25. The university offers a flexible learning platform to its students.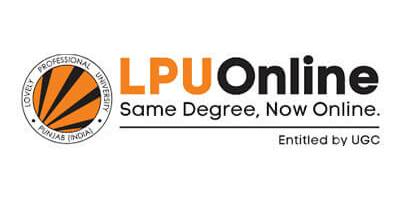 Lovely Professional University
is one of the most famous private universities situated in Jalandhar. The university has gained recognition from several accreditation councils like UGC, AIU, NCTE, AICTE.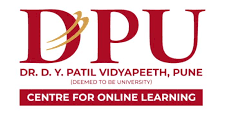 D.Y Patil University
Has 34 years of excellence in Education & is ranked at 41st position in University Category India by NIRF & has received A++ grade from the NAAC.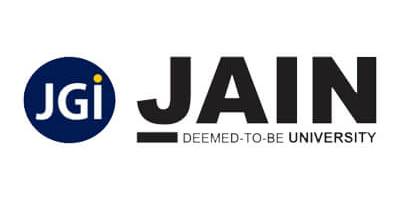 Jain University
Has received A++ grades from the NAAC and is ranked 85 by NIRF. The university believes in providing quality education to their students.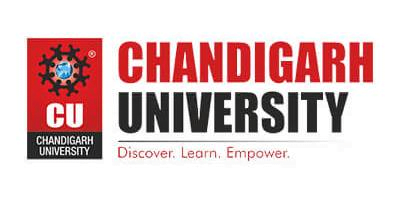 Chandigarh University
Is a leading University offering its students a unique amalgamation of professional and academic excellence. The University has been accredited with the prestigious A+ grade by the NAAC.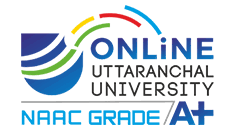 Uttaranchal University
Has been recognized by UGC under section 2(f) & 12 (B) of the UGC Act, 1956 & other statutory bodies of the State & Nation.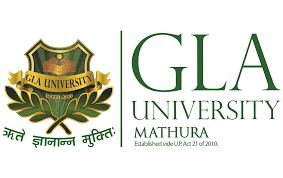 GLA University
was established in 1991 with a vision to provide quality education to the people. GLA is India's 12th Private University to receive 12B status.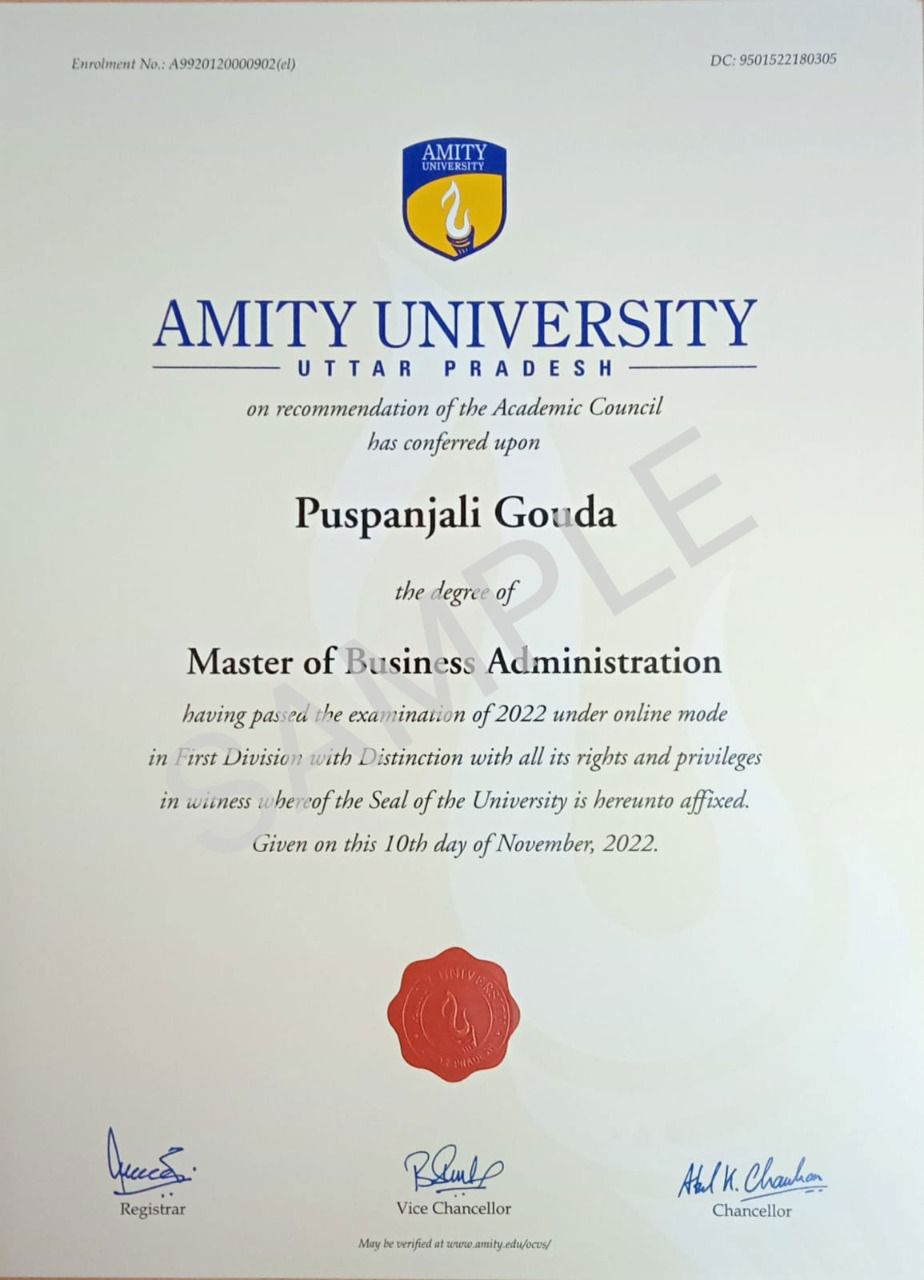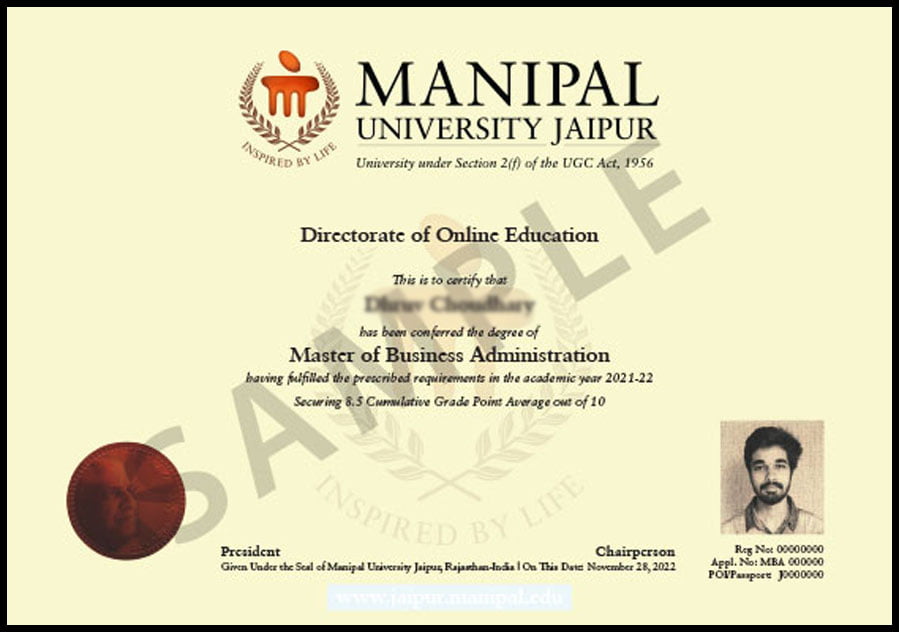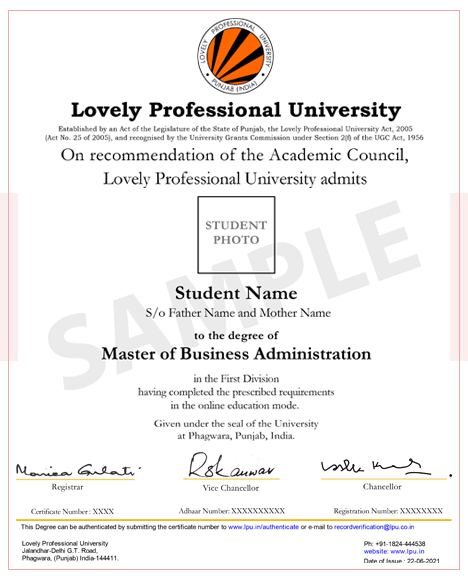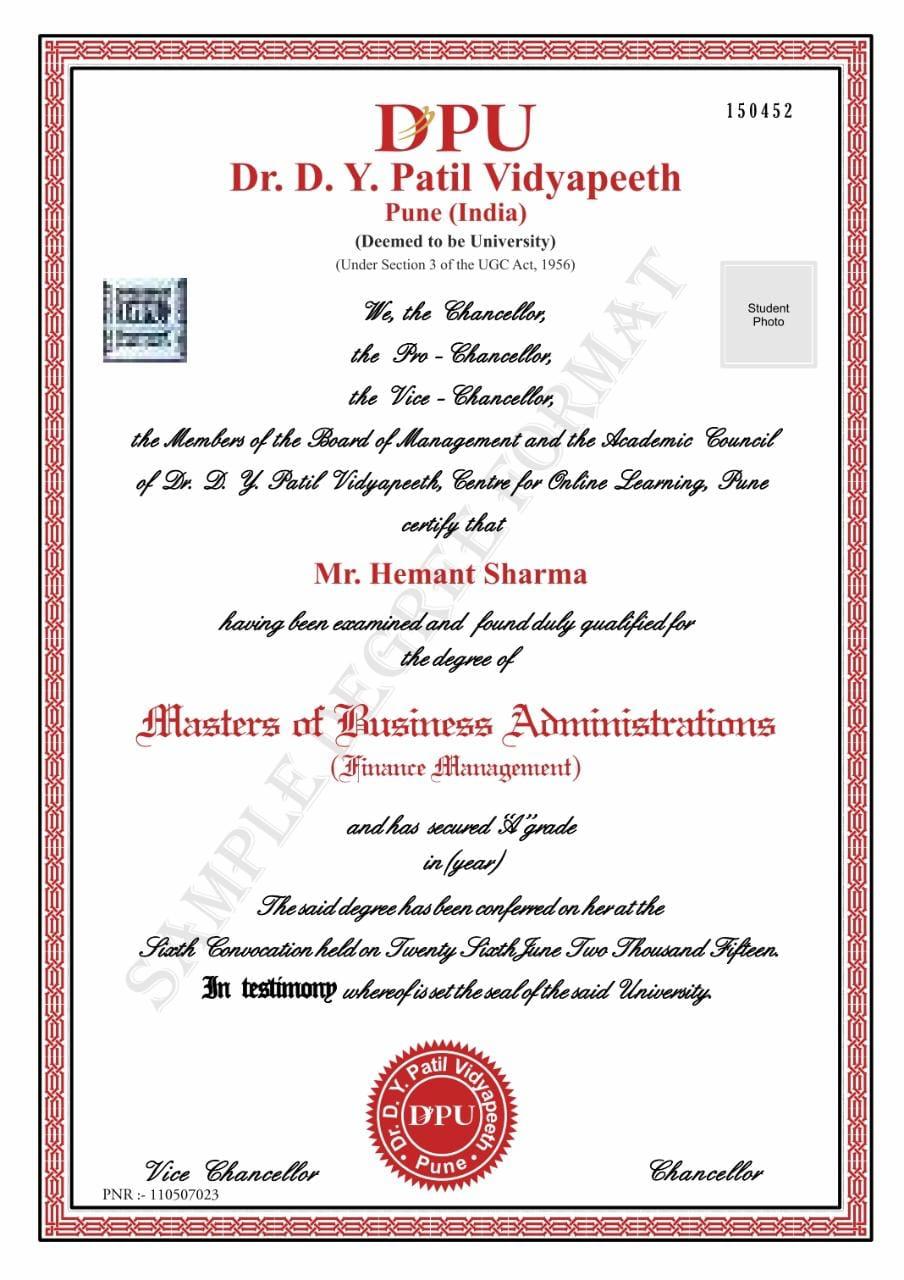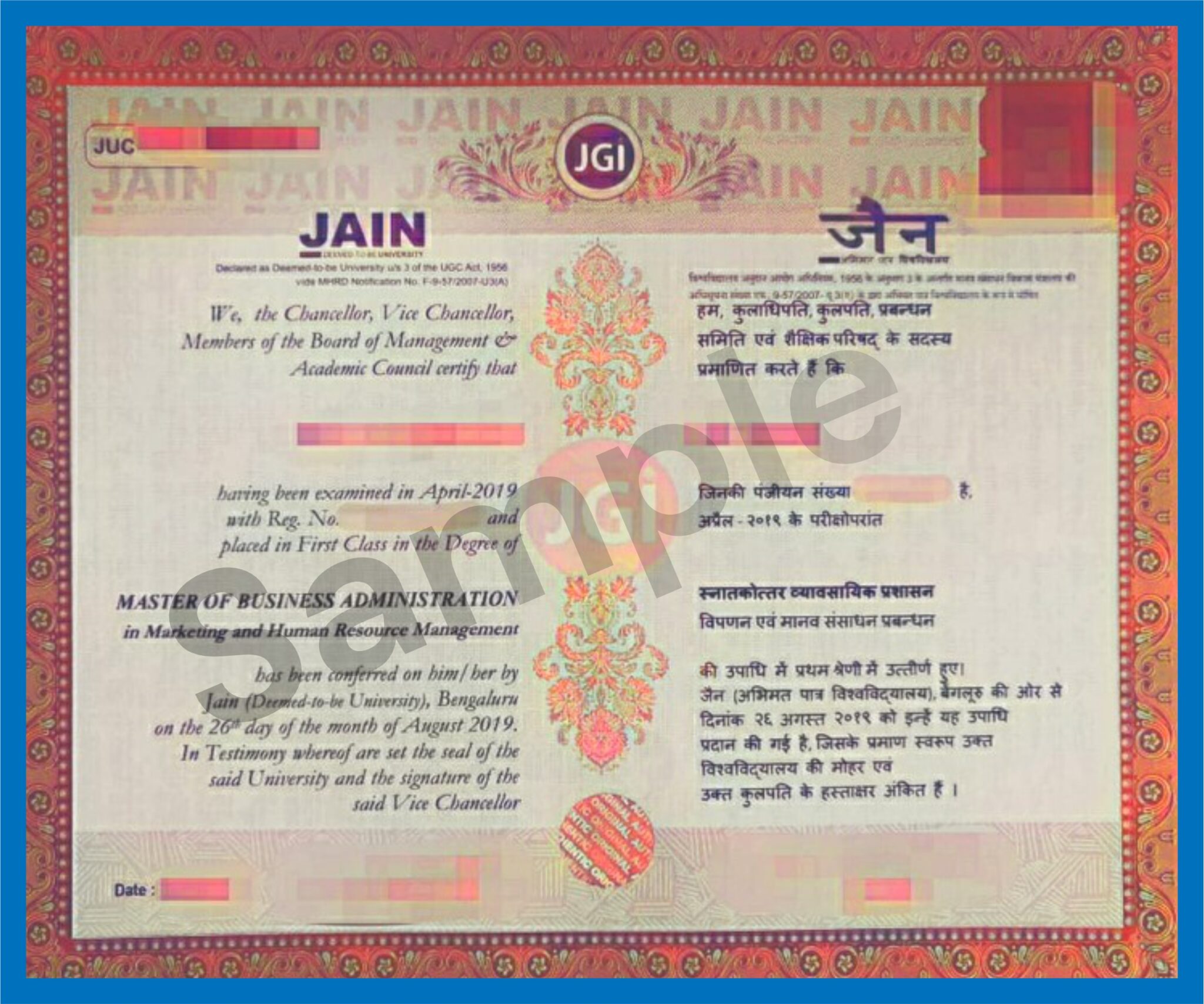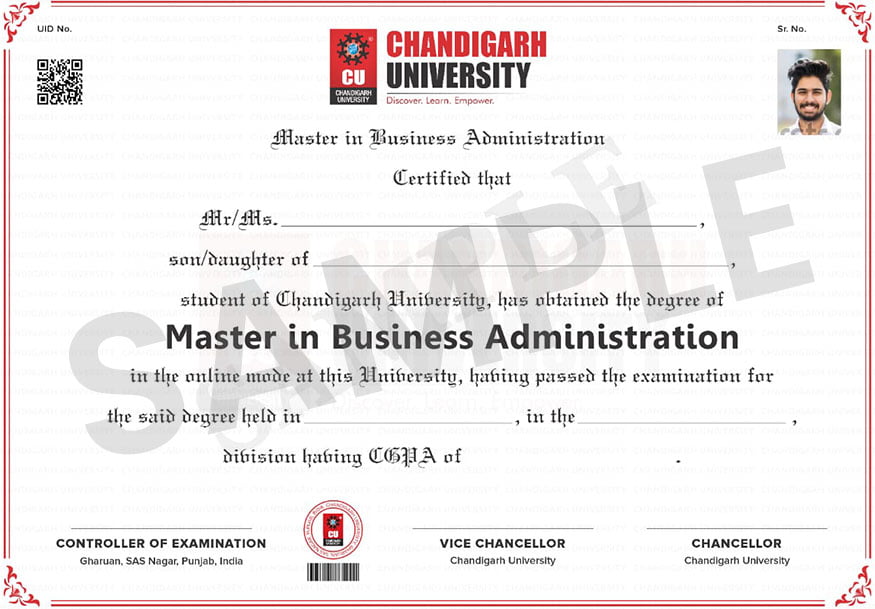 Chandighar University
Specimen of Fianl Degree